Welcome to
self-service
business
intelligence.
Use our business insights software to instantly build an unlimited number of customizable data dashboards and visualizations. Each dashboard is uniquely configured to meet the needs of your business and measure what matters.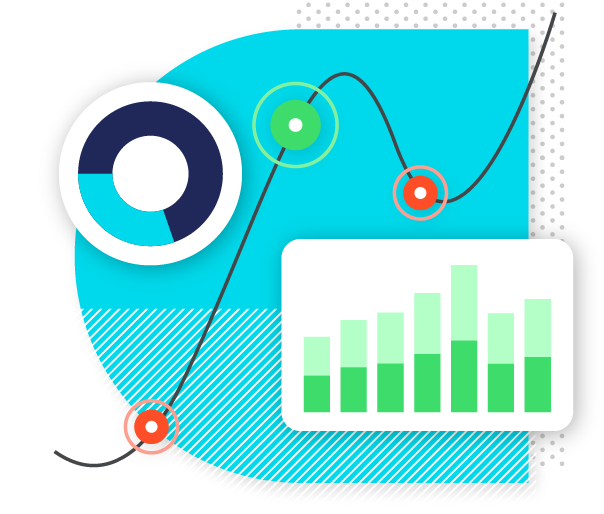 Real numbers, real impact.
Decrease in Report Building Time
Measure what
matters most.
Draw at-a-glance conclusions and identify trends using custom criteria within your data model. Access all data across teams and tasks, and analyze correlations between different data objects.
Data that
speaks your
language.
Scorecard and benchmark the most important KPIs in your business, and drill down to analyze performance by locations, processes, and programs. 
Build your
perfect process.
Use data points within your business analytics dashboard to trigger automated actions within other systems, such as emails, alerts, and work orders. Save time on manual intervention, and let FORM handle the tough stuff.
Easily share
from anywhere.
Use filtering logic to share key reports with internal and external teams via automated emails, CSV, SFTP file drips, or PDFs.
Business Analytics Software
From configurable dashboards to flexible workflows, Insights by FORM
puts the power of precise reporting in your hands so you can do more with
your data, your way.
Intuitive Data Visualizations
Choose from photos, graphs, pie charts, tables, and more to display your data the way you want it.
Enhanced Sharing
Send reports to relevant people based on filtering logic, and share using scheduled emails, CSV, SFTP file drips, and PDF files.
Unlimited Custom Dashboards
Create an unlimited number of customized dashboards, and select from diverse visualizations for easy viewing.
Flexible Permissions
Manage data permission and assign role-based access to your dashboard for improved safety and security.
FORM/Blog
We're riding the wave this summer with 19 new Badges from G2! GoSpotCheck by FORM, our mobile solution for field management and retail execution, was
Read More